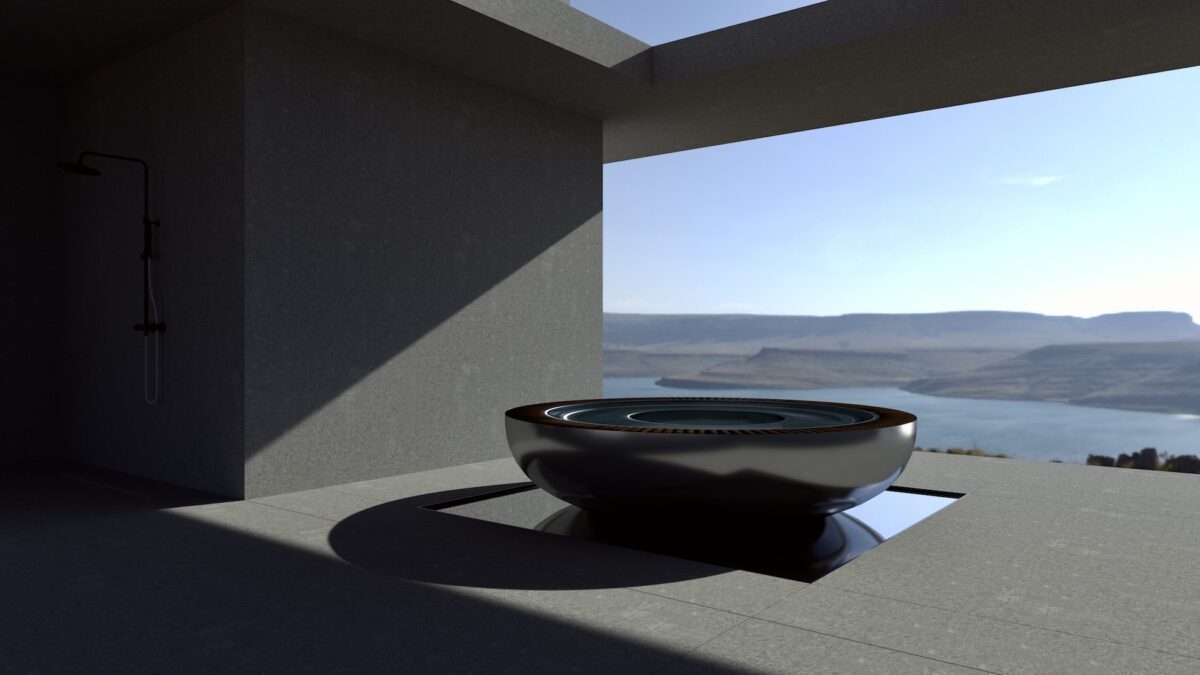 With its light and cheerful silhouette, Space Oddity reflects the avant-garde and optimistic spirit of its creator. This spa plays with gravity: Elegant silhouette with finesse.
I wanted to break away from the massive appearance of spas that are generally found on the market.

Olivier Felix Isselin
The curved edges and capsular shapes of this overflow stainless steel spa give it a unique and instantly recognizable appearance. Its charm works all the more because it refers to an era of freedom and carelessness.
A demanding design that requires high levels of craftsmanship :
This 316L stainless steel spa is manufactured exclusively in Langres, in the workshops of CDE, the leading French manufacturer of storage tanks.
Control of operations is total, from design to final delivery, in compliance with the planned schedule.
Description :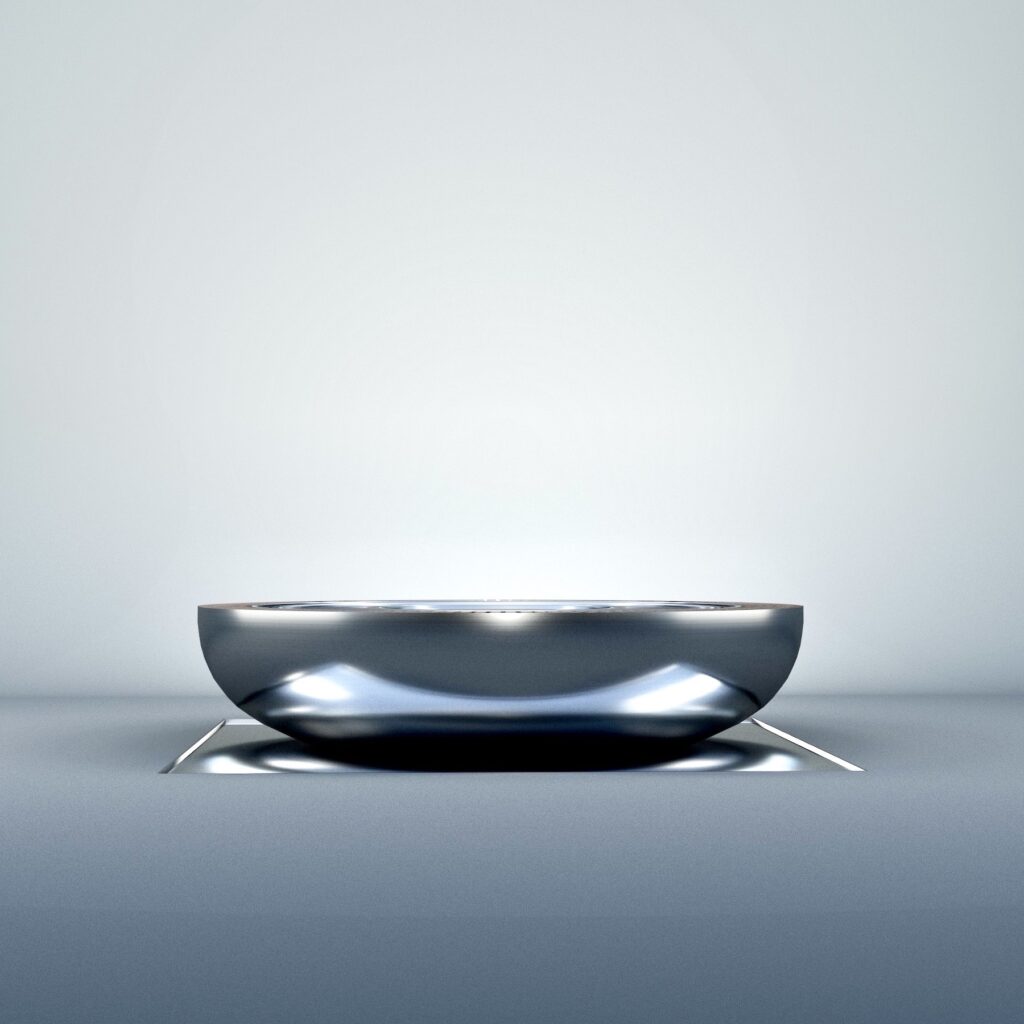 infinity stainless steel hot tub:
Complete dimensions: 2480mm x 2400mm x 910mm.
Stamped tank height: 380 mm.
height above ground: 530 mm.
External tank diameter: 2380 mm.
Internal tank diameter: 2000 mm.
Water height: 827mm.
Material: AISI 315L stainless steel (called marine stainless steel).

Standard equipment:
For optimal enjoyment of use, we wanted our spa to be quiet and easy to maintain. Also the technical elements are deported.
The technical compartment, which occupies a space of approximately 1m2, should not be too far from the spa (6 meters maximum) in order to minimize pressure drops. Our system is intended for both private users and establishments open to the public.
This system, in addition to the massage and blower pumps, includes a circulation pump, a sand filter, automatic regulation and ozone treatment of the spa water, the level management system, the heating system.
Water regulation & treatment:
SMART'OZO ozonator with integrated automatic PH / ORP regulator – (Ozonex)
Linoxydable offers ozone water treatment for these spas, the most effective and healthiest system for your stainless steel spa. Filtered water is treated with ozone, a natural gas that has a very high disinfectant power: It destroys all organic matter, bacteria, germs and viruses. Its potential for decontaminating water is also far superior to that of chlorine. Ozone acts on pollutants by improving water transparency.
The water is perfectly sterilized, tasteless and odorless…
heater (3kw):
It keeps the water at the ideal temperature all year round.
Filtration pump + Sand filter:
Balneotherapy:
16 aero-massage nozzles + Blower
16 hydro-massage jets + massage pump

Light therapy: 2 controllable RGB LED or white LED spotlights illuminate the spa for complete relaxation.
Customization options:
Space Oddity Exclusive Paint Finishes :
The exterior of Space Oddity is originally polished stainless steel. But you can choose the color.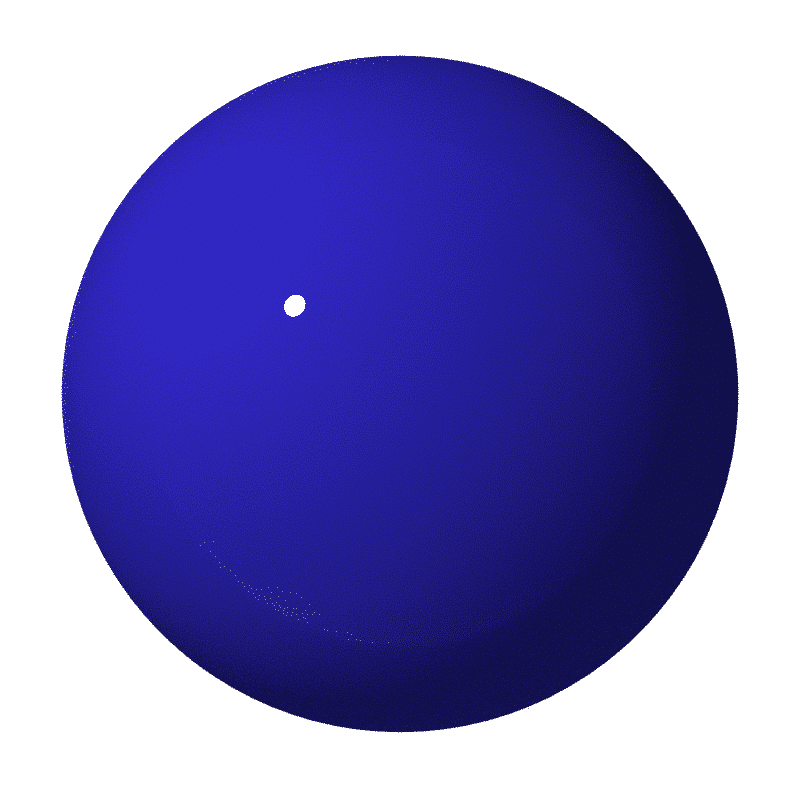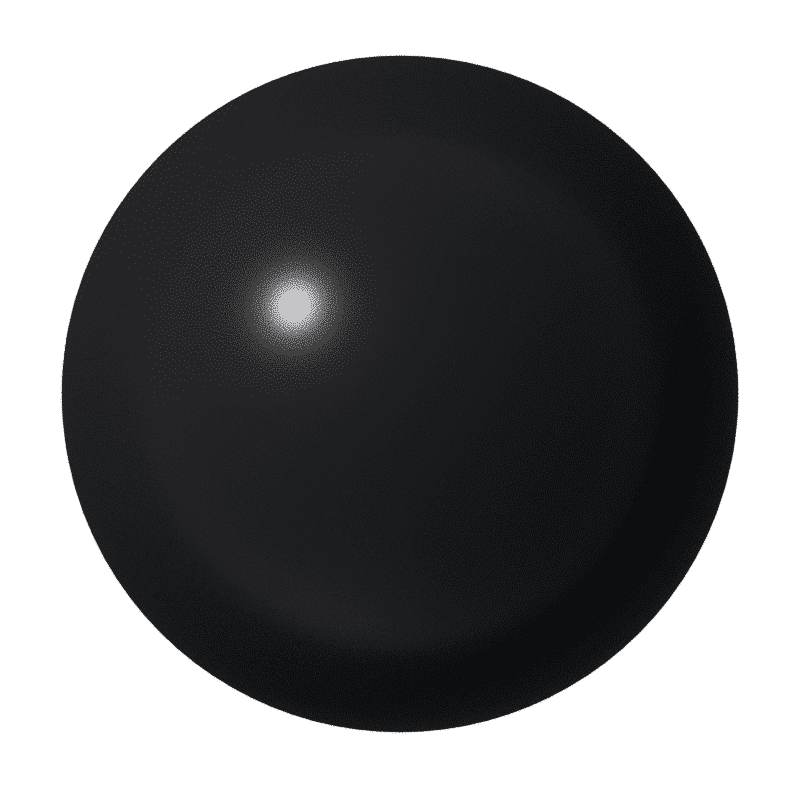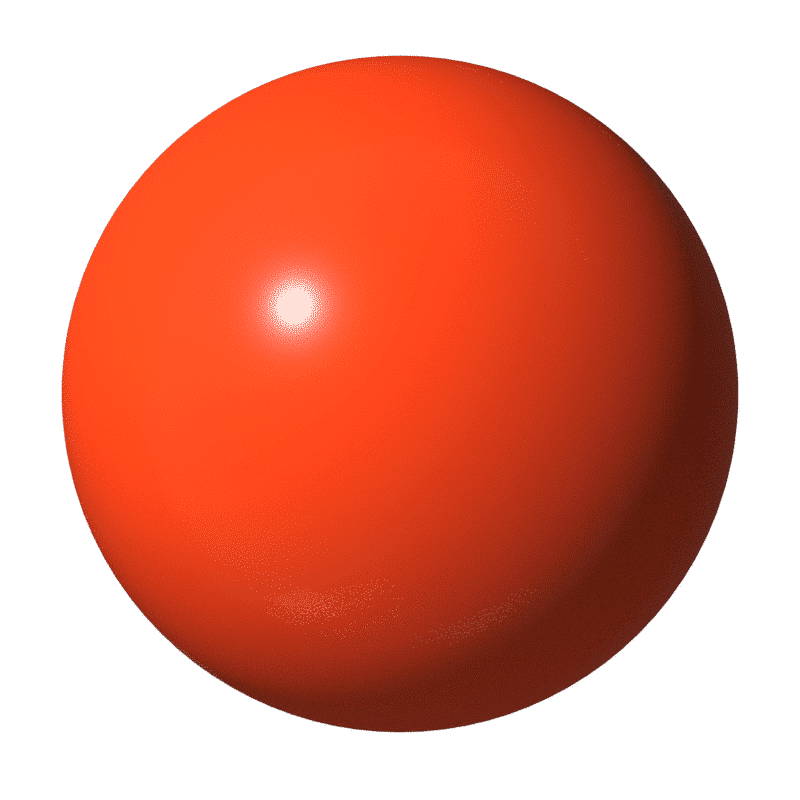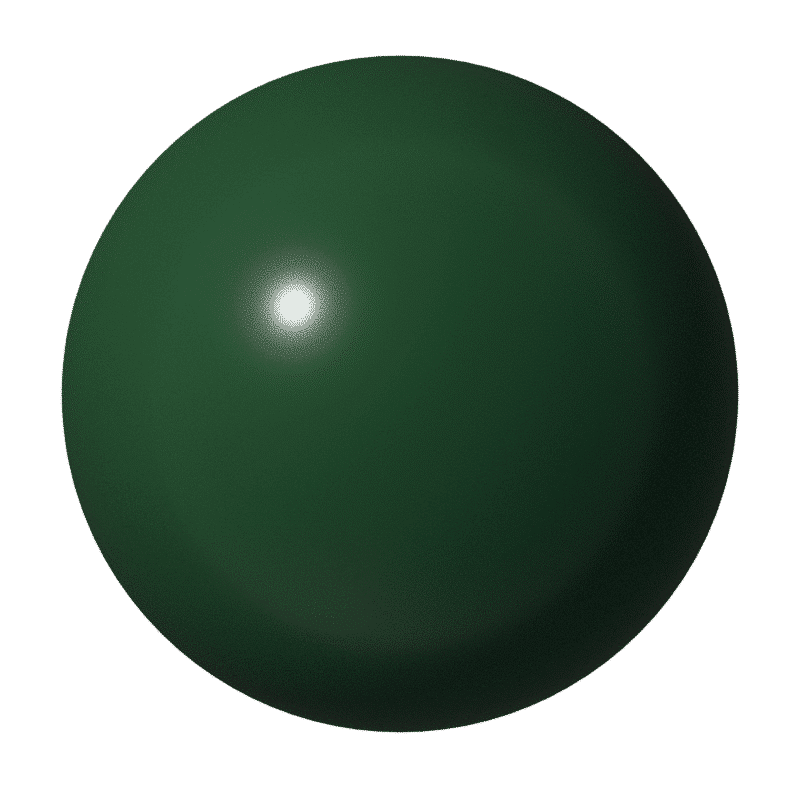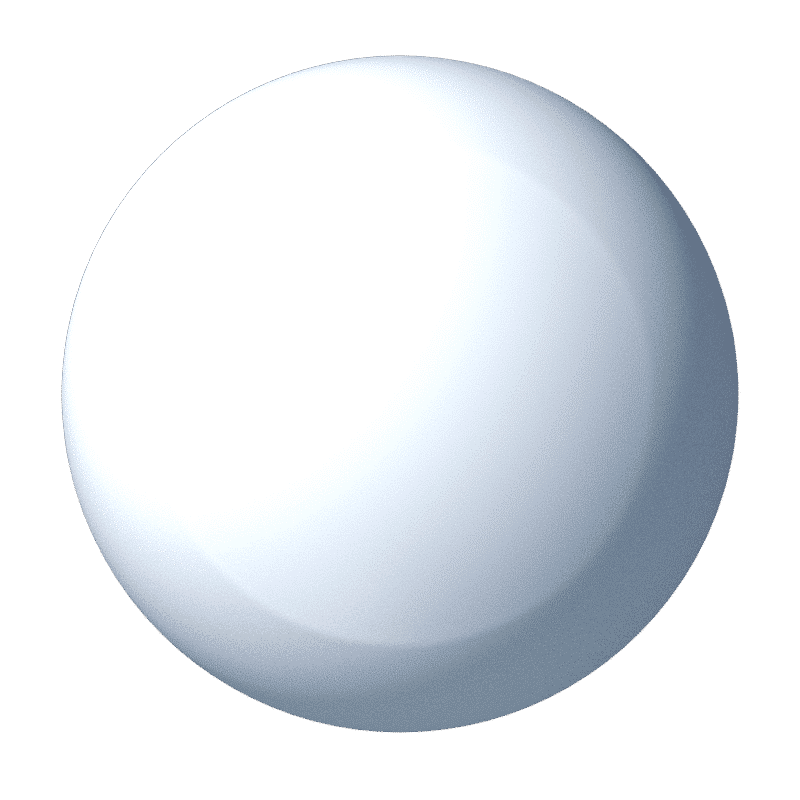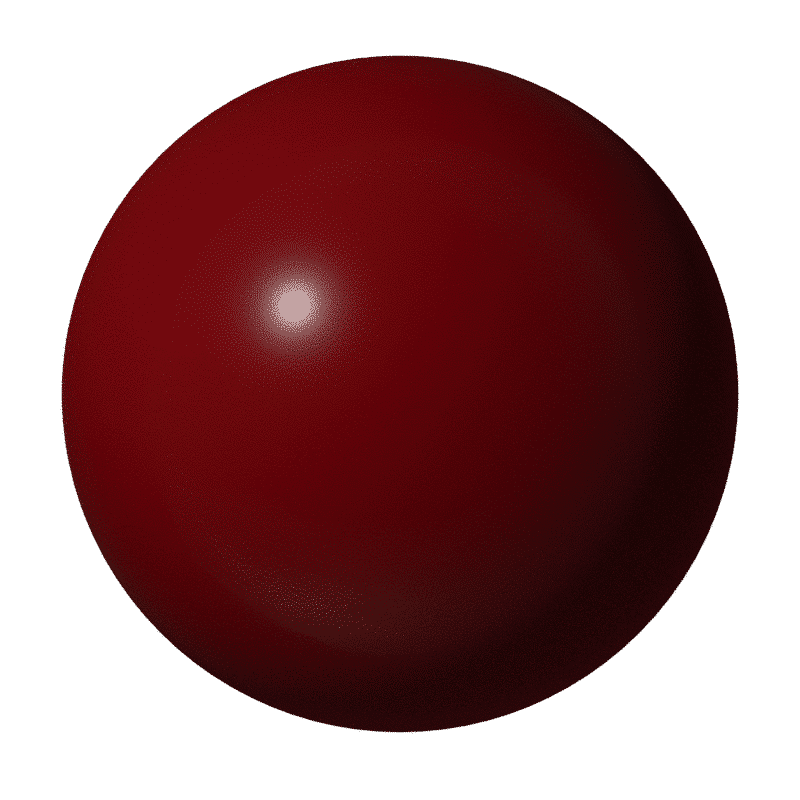 The grating :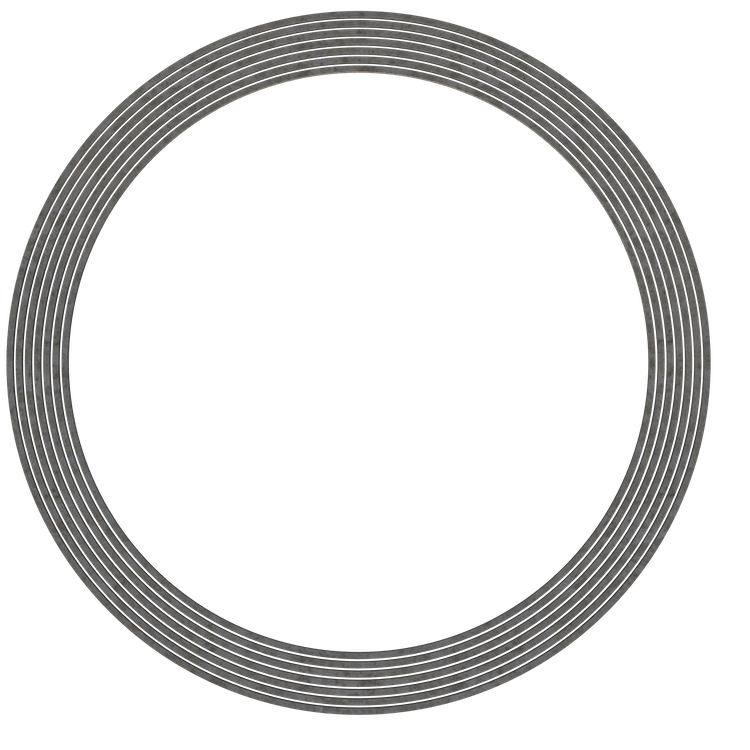 The grating located at the level of the overflow of the spa is originally proposed radiating in Ipé wood.
However, you have the option of choosing other species or other materials (marble, granite, stone, etc.) according to your wishes. Space oddity will thus best match the location you choose for its installation.
Moreover, this grating can be offered radiating or circular.
Finally, if you have a particular desire such as a laser-cut version, we will be able to adapt and advise you as best we can to obtain a result that is fully in line with your idea.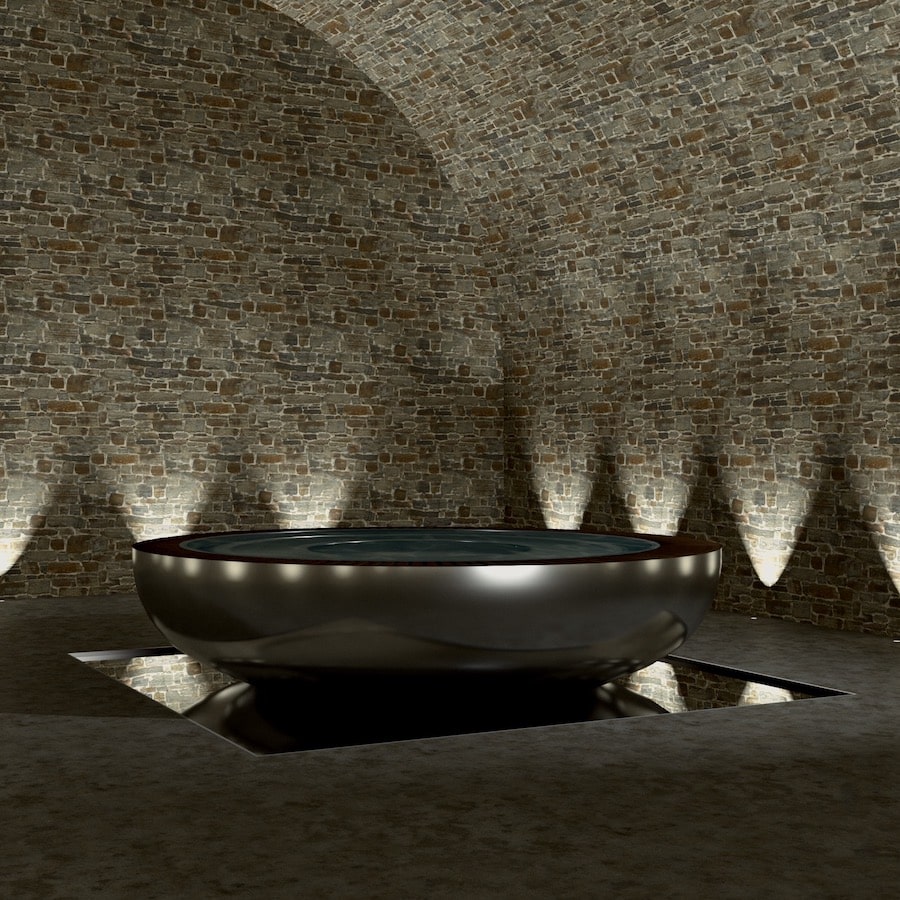 Related pages: