Perfect Day Stainless Steel Spa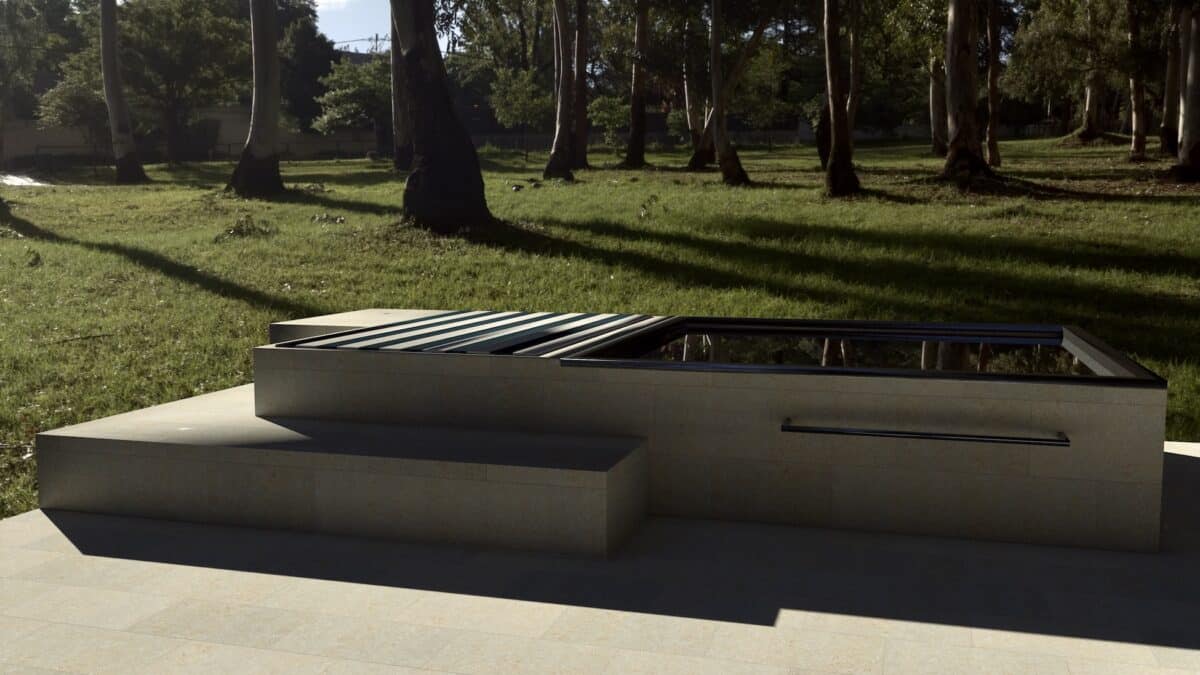 Our Perfect Day stainless steel spa is highly customizable.
Our customers thus have exclusive creations perfectly suited to their desires and tastes.
Linoxydable provides its customers with the possibility of defining the configuration of their spa down to the last detail: first in the configurator, or by choosing our tailor-made customization program.
Its clean design and design are unique and ensure great user comfort and optimal performance.
For our customers who want to bring a personal touch to their spa, we offer a large number of options.
The possibilities are endless: with seats or loungers, or even combined… It all depends on the desired use.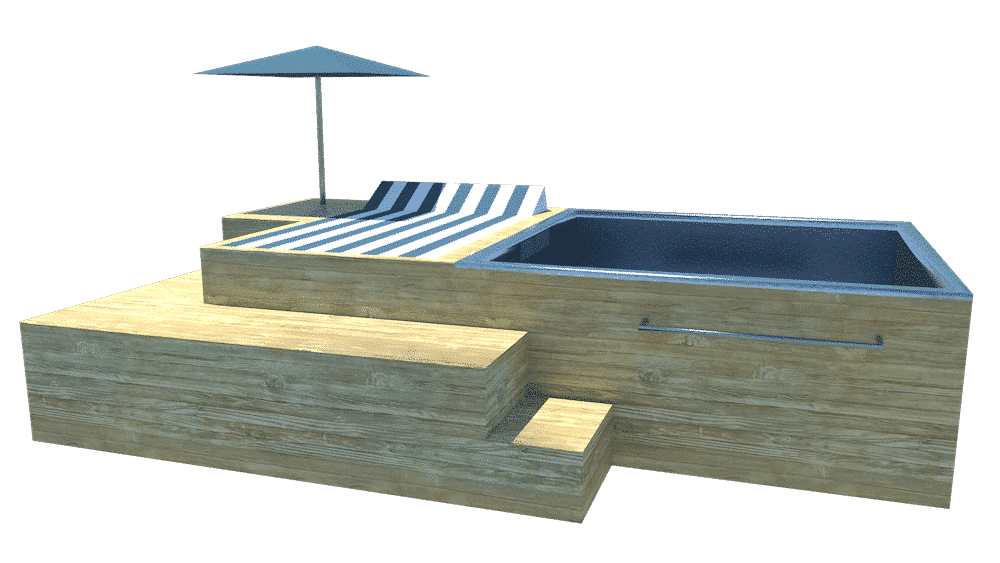 To our basic module you can associate one or more modules. 
Self-supporting, it can be installed buried, semi-buried or completely above ground. 
You can also choose your spa cabinet: wood, ready to tile, or even customizable panels… 
The Linoxydable spa can also be offered to you in bare version, i.e. coverable or built-in for a perfect integration into your wellness area… 
On the upholstery side, our mattress is made by craftsmen specialized in boating. We offer a wide range of Sunbrella® brand fabrics. The technological expertise of these breathable marine fabrics gives them resistance to U.V., impermeability and flexibility. 
Finally, you can accessorize your Perfect Day AISI 316L stainless steel spa with our towel rack and/or a parasol… 
Standard equipment:
SMART'OZO ozonator with integrated automatic PH / ORP regulator – (Ozonex) – 
It keeps the water at the ideal temperature all year round. 
Filtration pump + Sand filter.
aero-massage nozzles + Blower. 
hydro-massage jets + massage pump. 
Control unit + touch screen (Balboa)
Options & Accessories:
Choose the lining for your spa so that it blends in perfectly with your environment.
Finishes offered: wood (various species), ready to tile (Wedi) or customized panels.
If we have designed our spas for the greatest comfort of all, we also offer a "tailor-made" option and position the massage nozzles according to your morphology.
Delivery and installation:
We offer the delivery and/or installation of your pool on site, if necessary, whether in France or abroad.
Sun lounger and its double cover headrest (faux leather & Sunbrella® outdoor fabrics):
Robust and aesthetic, it is available in Sunbrella® fabrics for increased longevity.